Channels
Porn Nerd Europe Porn Videos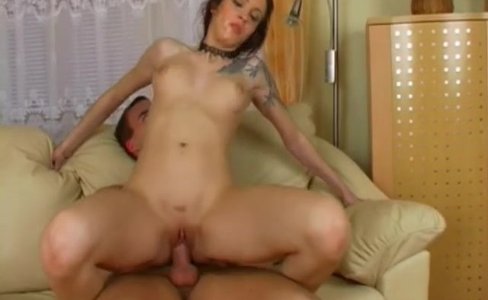 RANK

258
VIDEOS

175

VIEWS

169,899

SUBSCRIBERS

388
Follow The Porn Nerd's XXX Adventures in Europe! Featuring the hottest eastern European all-natural women. These videos prove that European women are the sexiest, dirtiest girls in the world!
7:45

Czech Republic Babe Fucking Amazing Wow

65%

42,178 views

7:10

Lets Bring Back The Lost Feeling

0%

70 views

7:10

Having Sex During Convention is Great

0%

42 views

7:10

Lets Do This Again After A Long Time

0%

38 views

22:17

Redhead Czech MILF Threesome

40%

423 views

20:44

Amazing Natural Tits Czech MILF

0%

184 views

16:29

Brother Fucks Pigtail Czech Sister

100%

1,026 views

10:12

Double Penetration Anal German Blonde MILF

100%

690 views

6:00

Sexy MILF From Czech Republic

69%

41,002 views

6:00

The Lovely European MILF

74%

74,364 views

7:15

Isn't she lovely

66%

63,606 views

11:28

European Pigtailed Girl Takes It

75%

119,425 views

6:56

Ultimate mouth fucking

75%

163,729 views

6:45

The Best Women Are From Europe

78%

67,924 views

10:42

Czech cafe sex

71%

41,562 views

5:41

European sex is the best sex

68%

105,246 views

7:30

Europeans Having Intenso Sexo

75%

49,893 views

5:41

European women rock

64%

120,349 views

5:42

Fantastic threesome in a hotel

72%

298,865 views

5:41

Czech superstar

77%

264,320 views
Thankfully at Redtube.com our PornNerdEurope Channel contains the steamiest porn films you'll see anywhere online. As devotees of adult entertainment, we know a good porno when we see it, which is why our epicurean tastes in smut have motivated us to assemble a delicious collection of carnal clips to get you randy! Here you can expect to find bombshells with an unquenchable thirst for dick, and they're excited to show their talents off just for you. PornNerdEurope roster of babes have it all: shapely breasts, big ole' bubble butts, curves to spare, and faces so beautiful that they'll shock and awe you—most importantly, their passion for penis comes second to none. Their male costars are no slouches either, trust us. Sporting rock hard bodies, and trouser snakes that'll have you green with envy, or red with lust (depending on your tastes), these hunks know how to thrust. Whether you're an anal advocate, orgy enthusiast, or lover of lesbianism—this channel has it all. Watch PornNerdEurope lascivious ladies and hung studs exercising their right to free sexual expression while you sit back, relax, and prepare to go on an invigorating date with Handrea and Palmela!