Channels
Pornstar Forever Porn Videos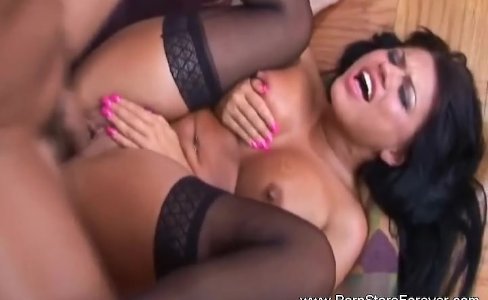 RANK

648
VIDEOS

80

VIEWS

105,419

SUBSCRIBERS

260
I love pornstars and I want pornstars to live forever!
Sister Gives Horny Bro A Blowjob

Anal Sex Outdoors For Blonde Teen Sister

27:20

Anal Blonde Sister Deep Gaping

50%

0 views

8:45

Anita Blue Hardcore Rough Fuck

72%

20,924 views

19:21

Audrey Hollander Redhead Anal DP Threesome

50%

243 views

17:33

Outdoor Anal With American Pornstar

67%

331 views

22:36

Double Penetration Anal Gangbang In Europe

0%

268 views

10:59

Anal Sex For Latina MILF

89%

15,963 views

14:58

Latina MILF Wants Rough Sex

100%

719 views

10:42

Eva Gives A Handjob

0%

127 views

12:00

MILF Pornstar Intense Wild Sex

45%

35,581 views

12:00

Wild Pornstar Sex Adventure

65%

8,324 views

12:00

Hot Pornstar Sex For Real

60%

10,335 views

7:11

Intense Anal Threeesome

78%

123,815 views

6:16

Your favorite pornstars

65%

95,555 views

9:19

My Favorite Pornstar: Nadia Hilton

74%

152,138 views

6:16

Amazing Sara Stone

70%

97,300 views

6:38

Bailey The Brit Fucks Hard

71%

179,103 views

6:16

A Pornstar's Life

64%

123,569 views

10:14

Eva Angelina Is The Perfect Pornstar

66%

149,615 views
Thankfully at Redtube.com our PornstarsForever Channel contains the steamiest porn films you'll see anywhere online. As devotees of adult entertainment, we know a good porno when we see it, which is why our epicurean tastes in smut have motivated us to assemble a delicious collection of carnal clips to get you randy! Here you can expect to find bombshells with an unquenchable thirst for dick, and they're excited to show their talents off just for you. PornstarsForever roster of babes have it all: shapely breasts, big ole' bubble butts, curves to spare, and faces so beautiful that they'll shock and awe you—most importantly, their passion for penis comes second to none. Their male costars are no slouches either, trust us. Sporting rock hard bodies, and trouser snakes that'll have you green with envy, or red with lust (depending on your tastes), these hunks know how to thrust. Whether you're an anal advocate, orgy enthusiast, or lover of lesbianism—this channel has it all. Watch PornstarsForever lascivious ladies and hung studs exercising their right to free sexual expression while you sit back, relax, and prepare to go on an invigorating date with Handrea and Palmela!