Channels
The Art of Handjobs Porn Videos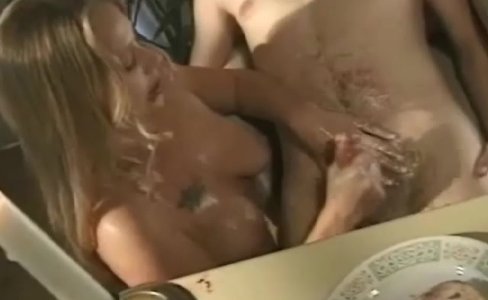 RANK

680
VIDEOS

284

VIEWS

249,223

SUBSCRIBERS

439
Learn all the places on a man's cock that drive him wild with The Art of Handjobs!
7:01

She is So Rough when it comes to Handjob

61%

7,229 views

7:01

Interracial Shower Handjob

53%

5,494 views

7:01

Stoke It Baby, Feel It

48%

13,912 views

7:01

Black Girl Strokes it Firmly

48%

10,552 views

8:00

A Handjob For My Husband

60%

11,309 views

7:01

Claire Likes Hard Cocks

55%

9,536 views

7:01

She Needs A Dick To Stroke

57%

17,023 views

7:00

Outdoor handjob is Great

63%

7,245 views

7:01

She Want Your Cum Out

49%

10,153 views

7:00

A Gentle Handjob

55%

13,874 views

10:52

Bangkok Jessica Jerks White Cock

50%

124 views

7:01

MILF Loves To Tug

54%

9,980 views

7:01

A Handjob Outdoors Is Awesome

66%

11,001 views

6:01

Marina Strokes Hard Cock Here

53%

15,478 views

7:01

Why Can't I Have A Handjob?

50%

11,472 views

6:01

Naomi Has Handjob Skills

59%

11,261 views

6:01

Breakfast Handjob Hits The Spot

59%

6,846 views

7:33

Teen Sister Jacks Off Brother

67%

1,195 views

7:15

Brother Makes Sister Jack Him Off

67%

2,131 views

7:57

College Chelsea Harsh Handjob

50%

136 views
Thankfully at Redtube.com our TheArtofHandjobs Channel contains the steamiest porn films you'll see anywhere online. As devotees of adult entertainment, we know a good porno when we see it, which is why our epicurean tastes in smut have motivated us to assemble a delicious collection of carnal clips to get you randy! Here you can expect to find bombshells with an unquenchable thirst for dick, and they're excited to show their talents off just for you. TheArtofHandjobs's roster of babes have it all: shapely breasts, big ole' bubble butts, curves to spare, and faces so beautiful that they'll shock and awe you—most importantly, their passion for penis comes second to none. Their male costars are no slouches either, trust us. Sporting rock hard bodies, and trouser snakes that'll have you green with envy, or red with lust (depending on your tastes), these hunks know how to thrust. Whether you're an anal advocate, orgy enthusiast, or lover of lesbianism—this channel has it all. Watch TheArtofHandjobs lascivious ladies and hung studs exercising their right to free sexual expression while you sit back, relax, and prepare to go on an invigorating date with Handrea and Palmela!